JEN
When I first met Carrie Lee I was quite literally hanging on by a thread each day. I found her through an internet search and called to make an appointment. The moment I stepped into her meeting room I believe I just about burst out crying. I could feel that I was in a safe place and she would help me. I had been through many major losses in a short amount of time. I was trying my hardest to move ahead but couldn't seem to get out of my own way. Carrie Lee had explained NLP and Hypnotherapy to me that day. I was willing to do whatever she asked if I would get better.
Each week, Carrie Lee listened to me talk. She was part of the conversation unlike some other therapists I have seen that will sit, stare and nod. The end of each session was spent with hypnotherapy. It was fantastic. It helped to teach me to relax, open my mind and focus. Carrie Lee made a fantastic CD for me that I actually will use to this day.
The weekly sessions did not end when I walked out the door. We would email weekly in between visits. She would analyze every word in my email and make me dig deeper into why I was writing or thinking certain things. Even if at times I had no idea why, she has a way of asking questions that will cause you to dig deeper until the "AH-HA" moment hits.
Carrie Lee's approach of using NLP and Hypnotherapy saved me. At my lowest point she gave me not only a safe environment to open up but constant support even outside the visits.
I recommend Carrie Lee to help you through whatever stumbling blocks you are encountering. It has been at least 14 years since I was a client and I now consider Carrie Lee a dear friend.
JEN
HEATHER
Carrie Lee is a pillar of strength and support, and is overflowing with experience and knowledge. Her personal and professional coaching has changed my life. She has been able to help me repair and rebuild, find lost confidence and buried skills, and develop plans to move forward with empowerment and the necessary tools to succeed. I highly recommend utilizing these unique and incomparable programs. They are so because of what they come with: Carrie's personal coaching and abilities. She is consistent, present, reliable, and trustworthy. There are very few people in the world that can bring such power to the table with integrity and pure intention. If you need assistance in finding, setting, and accomplishing goals in your professional and/or personal lives, you will find an amazing coach (and so much more) with Carrie. She will truly help you find your best self and the best path forward, and she will be there every step of the way. Thank you, Carrie
HEATHER
KRISTEN
I'm excited and proud to consider myself a success story because of Carrie Lee's dedication, skills , guidance and talent ! I started in the radio business some 25 years ago , before I had children . When they grew up , I decided to jump back into radio. Thanks to Carrie Lee's coaching, friendship, power and faith in me, I was able to make a comeback, and happy and ""proud " only scratch the surface ! She turned ,"I don't think I can because..." into ," watch me do this ! Watch out , here I come !" She's amazing! And she does it with such finesse and class ! She's taken me and so many others under her wing . I'm honored to say I work with many others who started with her and have become huge success stories ! She's a wonderful coach and leader ! KRISTEN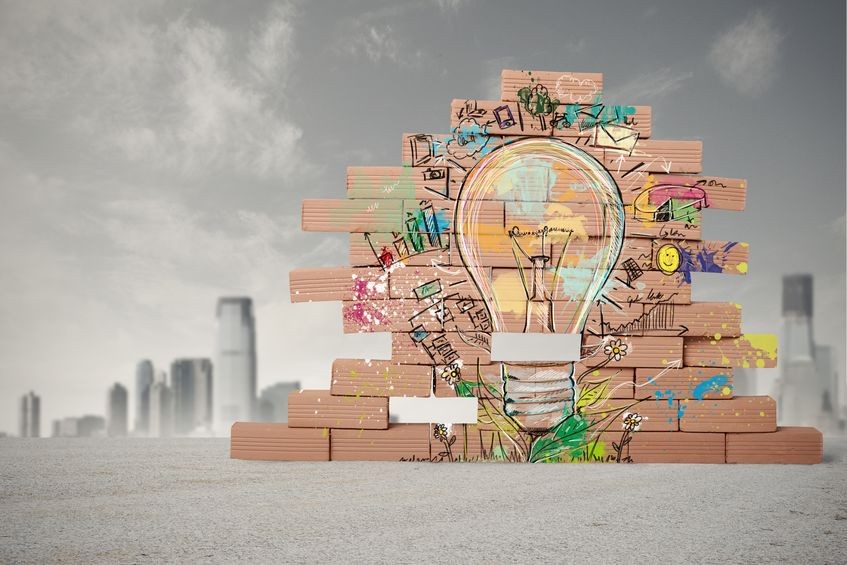 CHRISTINA
I don't trust people easily and as someone who holds a manager position at my place of work its important that I have someone to bounce things off of for a trustworthy outside perspective. Carrie Lee is that person for me. Whether it be about personal life situations or how to handle something professionally, she has the ability to break things down in a way that really clears the path for rational thought and procedure. She is extremely caring and intelligent and mixes those two very important things to help those who confide and look to her for guidance. There is no agenda with Carrie Lee and she truly wants to see everyone around her succeed. She listens. Which is crucial in aiding anyone in need and, to me, is one of the most important things in helping someone heal or move forward in the correct direction. I feel extremely fortunate to be able to learn from her and consider her my #1 advisor.
Christina Stoffo, Assistant Director of Operations TTWN NJ/NYC
ASHLEY
Working with Carrie has been an eye-opening and life-altering experience. She is full of information, encourages one to dive deep through introspection and is a major support and guide along the way.
The amount of work you put into her programs is up to you, but the more work you put in, the more you will gain as a result. Her mastery program has helped me decipher things that I have not been able to, it has helped me organize and pinpoint the workings of my mind.
Working with Carrie is not therapy and it is not life coaching. I have done both. Working with Carrie is more. This is deeper and this offers clarity in aspects you will be thrilled to have gotten clear with. This is Tandava.
ASHLEY
ANDREA & GORDON
This Thanksgiving 2019 we are thankful and grateful for so so many things but especially thankful for Carrie! She came into our lives and home with patience, openness, love, appreciation and peace. Carrie earned the respect of my 7 year old within one session. She helped transform my scared, sad, depressed, fearful, emotional child within 10 weeks. The evolution is remarkable. My son lets out his emotions with ease and trust. He addresses his concerns openly without fear. With Carrie's guidance, my husband and I have been able to see things differently, speak differently, ask the right questions and communicate with our son more effectively. Our son enters school on his own (which was a work in progress). This is only one change as we have a list. As we continue our sessions, we find a deeper connection that most parents want with their children.We are blessed to have been introduced to you Carrie. It brings tears of joy as I write this today but you are a special soul and we thank you from the bottom of our hearts.
ANDREA & GORDON
MATT
Carrie Lee has a unque ability, through the lost art of listening, to give you a new perspective on the things that concern you. If you're ready to grow and reach your full potential, then her in depth knowledge and compassion can be a new roadmap to success in many areas of life.
MATT
JULIE and DAVE
I have known Carrie for many years on a personal level. The more I share with her through time, the more I need to share with her. Carrie has a warm light that makes me feel safe. There are times that I know her insight will be a sting but I have so much trust in her that I need that truth to help me move forward. The insight that Carrie has can guide anyone to take that tangled ball of yarn they have in them, and help unravel it and carefully, and knowingly roll it back up with peace. She truly has a gift to explain things in a way that allows one to discover themselves in their own way. She delivers the gift of enlightenment in the sense that one can understand themselves and their emotions and feel empowered to accept them and know that they have the strength to move forward. To most of us, to know ourselves is as close to enlightenment as we will get. That in itself is a gift.
Julie and Dave

MORGAN
The Mastery Program Carrie created completely transformed me as a woman. I had already done a ton of work on myself but this program made me look deeper, to the core issue and helped me understand who I am as a woman. It helped me to also look at myself in a different way, to understand my worth. Not only did I gain self love, but I also learned that I am capable of change! And not only capable, but 100% deserving! If you truly want to transform your life and be able to finally look at yourself and be happy with what you see, I highly recommend this program. It takes a lot of hard work and dedication but we owe that to ourselves!
There's a quote I love: "You have to go wholeheartedly into anything in order to achieve anything worth having" Frank Lloyd Wright
Thank you Carrie for dedicating your time and energy into helping me become the best version of myself with The Mastery Program!

MORGAN
ABI
My connection with Carrie Lee was pure Divine alignment. She is one of the most empowered, dedicated, and intelligent women I know. Her energy is beautiful, potent and powerful. I worked with Carrie Lee for about six months total, and to say the least, she is one of the best guides and coaches I have ever had the pleasure of working with. She truly knows how to guide and encourage you to step into your own power. She helped me heal from trauma and turn my whole perspective on life around, in the best way possible. I came to her during one of the darkest times of my life, with trust, and she was able to guide me through and out of it, showing me the tools I needed to heal and empower myself. We worked through serious trauma over the course of several weeks and sessions. Digging deep and tending to old wounds. After integrating all of that deep work, I began the Illuminating Self Acceptance program with her. Carrie Lee's Illuminating Self Acceptance program is extremely beautifully and intricately designed to help guide you to step into empowerment and live authentically and unapologetically as YOU. This program has really helped me to see my own true beauty. It has shown me the most beautiful and powerful way to accept and love myself. I have been blessed to have Carrie Lee guide me through this deep inner work. It's hard to find words to express my gratitude for this woman and the work that she does.
ABI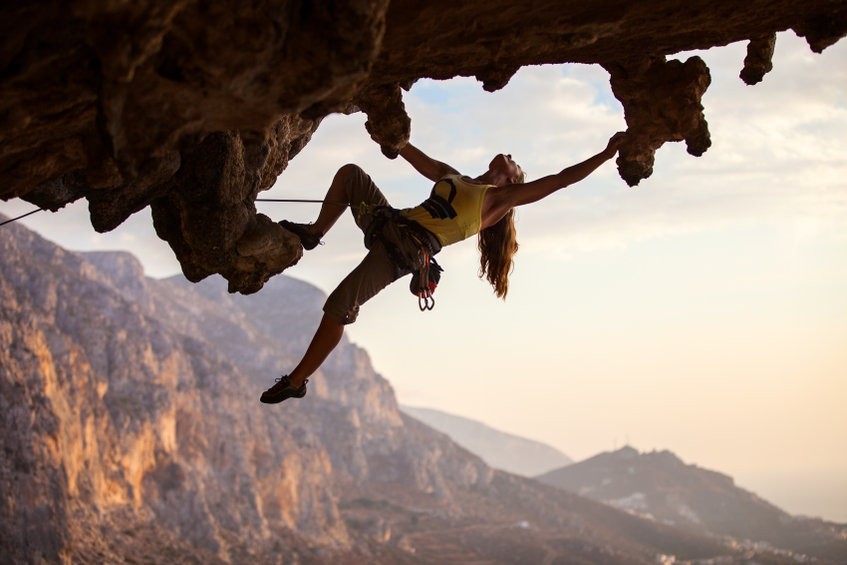 COACH PEG
You know, I've been through a lot of really difficult times in my life. I can't even imagine where I would be right now if I hadn't been able to turn to Carrie Lee when I needed assistance to make it through another day, hour or sometimes minute. The way she helps me to think through the stress or a problem is effective and also helps transform out of darkness quickly. I have turned to her and she has been there for me through thick and thin in my life and I cannot recommend and thank her enough! My world is a better place because of her♥️🙏🏼
COACH PEG
BERNARD
This series of self inquiry questions delves deeply into the core values we have all constructed and come to invest enormous amounts of belief in regarding who we think we are and how we interact with the world around us. Participants get to objectively re-assess and investigate where these belief systems originated, what gives them personal power, if they are valid and mature, if they are honest, beneficial and positive or actually unhealthy and holding us back from true self realization of our personal goals. This excellent program empowers partisipants to finally see clearly what mental and emotional motivations, constructed through hidden fears, unrealistic aversions, conditioning and childhood wounds, have always been at work "behind the scenes" keeping us from fully achieving our goals in life. The completion of this course results in truly and completely knowing oneself and being finally able to be in control of our own destiny.
BERNARD
YOLI
The Mastery program has allowed me to dig deep in self-examination and uncover my personal power to choose, and through choice-making, to start creating in rhythm with the universe. An invaluable program for me to see how powerful intention can be, how deep belief systems can affect my actions, and ultimately how choice can shift everything.
YOLI