WHAT IS THE MASTERY PROGRAM?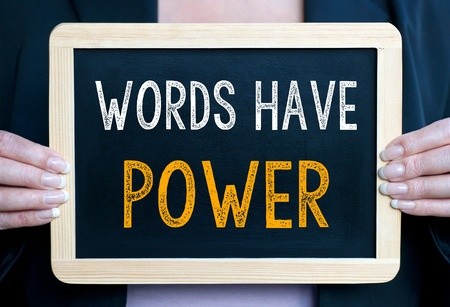 The Mastery Program is a powerful and inspiring, 14 week; self-directed program of provocative personal inquiry guided by the program director and trained Mastery Program Mentors. The content has been developed and fine-tuned over 15 years, using tools based in Psychology, Neuro-linguistic Programming, Humanistic Neuro-linguistic Psychology, Integral Theory, Holistic Coaching, Professional Empowerment Coaching and the principles of ancient Siddha theory and practices. The applications thus far have been applied in 12 step program settings in corrections facilities, online teaching and interpersonal coaching. Consistent with the content, the program completion has yielded specific and concise results for those committed to the process of personal clarity and development. Please contact us here to discuss how this program can transform your life!
TANDAVA MASTERY PROGRAMS AND PERSONAL COACHING OPTIONS
TANDAVA MASTERY PROGRAM - ONLINE

The online Mastery Program can be taken in the convenience of your own home or office, specific to your own schedule. This 14 week program is online with extensive written work and a weekly online coaching session/discussion. There is also an option for individuals taking the course to have a weekly private coaching session with the program director, to support the success of your process. Please contact us for more details on the next steps toward your personal empowerment!

TANDAVA MASTERY PROGRAM - GROUP IN PERSON

This program has been designed to take the 14 week mastery program found in the online course and deliver the information in person with instruction and guidance around the weekly process of writing and inquiry. There is group discussion and education around the content, specific to the need of the group. The program was initially designed for individuals incarcerated for extensive periods of time who are looking to commit to a program of accountability and self development supporting a completely different view of self, in spite of ones personal living environment. This is not limited to this specific group, as the program can be tailored to fit the needs of any group who would find this process to be beneficial in supporting transformation. Please contact us for more information on how to develop a personalized program specific to your needs!

MASTERY PROGRAM FOR TEENS/ AT RISK YOUTH

The mastery program will help teens with specific issues presented due to choice, environment, crisis and self development in the face of the culture which could be inhibitive of personal empowerment and success. The focus will be focused on the specific gender needs in the program. This is not a rehabilitation or 12 step program, but one that could support that process after it has been initiated. By contacting us here, you can begin to make a powerful difference in the life of at risk youth!

TANDAVA MASTERY PROGRAM SCHOLARSHIP FOR HIGH RISK TEENS

The main commitment of Tandava and our coaching mentors is to ensure that the program is supported in areas where it is needed most. Very often the high risk teens in need are also enrolled in educational systems which are challenged to the bare bones fiscally, to provide basic education to their students. If you wish to make a contribution for a group to have the full Mastery Program I & II, and Mentor Training for students and/or a group in critical need, please contact us here at Tandava, for further information on your tax deductible donation. This project is a co-creation for all involved. Please contact us here for further information. Your support in crucial to the continued success as the financial contribution can completely change the trajectory of a youth in crisis, and that, is no small donation!

MASTERY PROGRAM MENTOR TRAINING

For those truly committed to taking this program and expanding it into developing a Mastery Program specific to a group in need of the personal mastery teachings. A year long program with one on one instruction from the program director/creator and hands on support in the development of your own content for teaching. Contact us here for more information on the exciting process of full Mentor training!

CO-OPERATIVE PROGRAMS WITH OTHER ORGANIZATIONS

If you have a program/group who is looking to use the Mastery Program or elements of, to co create a hybrid, this can be an ongoing project created for service work in our communities or for specific groups in need. Reach out to us here on our Contact page for further information! We look forward to developing new programs with you!
PRIVATE MASTERY PROGRAM COACHING
Private Mastery Program Coaching may be utilized in conjunction with the Online Mastery Program or simply direct NLP Coaching. This is designed to add additional support to the Mastery program process as well, and increase capacity to meet goals for those with specific areas of focus who are also looking for that extra edge of success. Sessions are one hour offered weekly or bi-weekly. Please contact the program Director for more details on this excellent opportunity to invest in your personal development.
PERSONAL HIGH FOCUSED EMPOWERMENT COACHING
Professional Empowerment Coaching inclusive of Advanced NLP, Mastery Program I & II, for individuals whom are committed to a longer term approach in redesigning their lives and fulfilling themselves to their optimal potential. Excellent for Executives, Professional and High Focused Athletes as well as specific performance focused activities. This is the program for those who are looking to make results oriented, sweeping changes in their lives, in more than one area. Please contact the Program Director here for further discussion and information about this exciting and transformative program!